Meet the Doctors
A native of Muskogee, Dr. Brad Hoopes graduated from
the the Oklahoma College of Dentistry in 1982.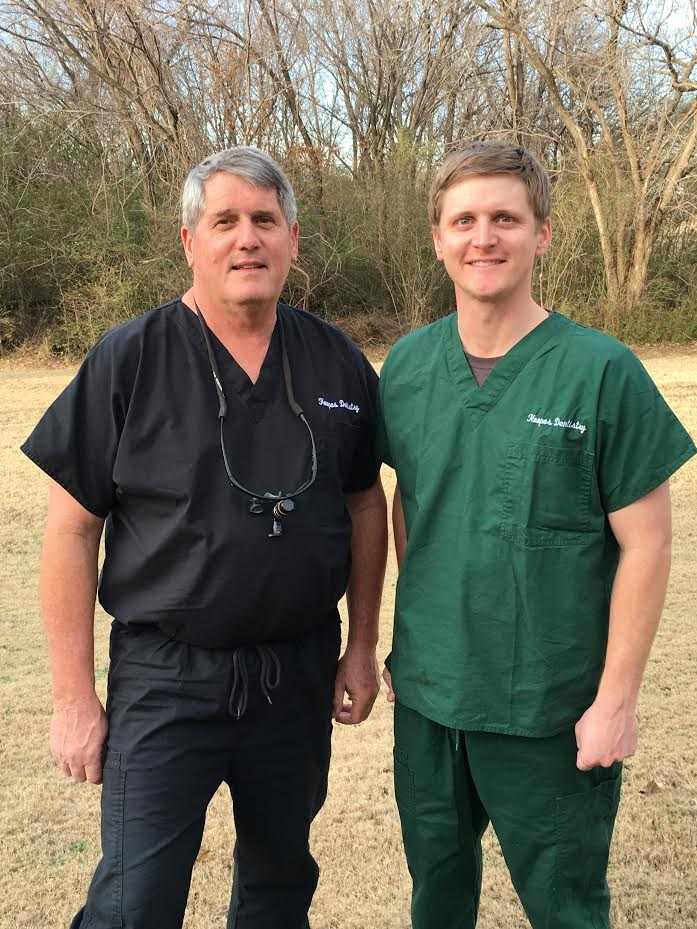 Dr. Hoopes is a member of the American Dental Association.
He has practiced dentistry in Muskogee for over 30 years and
still enjoys using his experience, knowledge, and up-to-date
technologies to help people with their dental needs.
Dr. Mitch Hoopes graduated from the Oklahoma College of
Dentistry in June of 2011. Completed the Advanced Education
in General Dentistry program in June of 2012 and is a member
of the American Dental Assocation. He would like to use his dental
education adn knowledge of new technologies to provide patients
with up-to-date high quality dental care that will improve their smile
and health.
3300 Chandler Rd Ste 111
Muskogee, OK 74403
(918) 682-1055