COVID-19 UPDATE
Please understand that we are working under specific recommended guidelines given by the CDC, ADA, and the Virginia Dental Association.
Due to these guidelines, we are working in a modified version of what you may be used to. These modifications are for your safety and the safety of our team members.
Things you will experience:
1.

We will pre-screen you for COVID-19 before your visit
2.

We will screen you again when you arrive at our office and your temperature will be taken.
3.

PLEASE STAY IN YOUR CAR WHEN YOU ARRIVE AND CALL US. WE WILL ASK YOU TO COME IN.
4.

Please wear a mask when entering our building.
These new procedures may also require some extra time for us to make sure your operatory is disinfected to proper standards.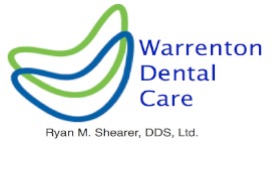 381 Stuyvesant St

Suite 3Warrenton, VA 20186(540) 347-2233