Meet the Doctor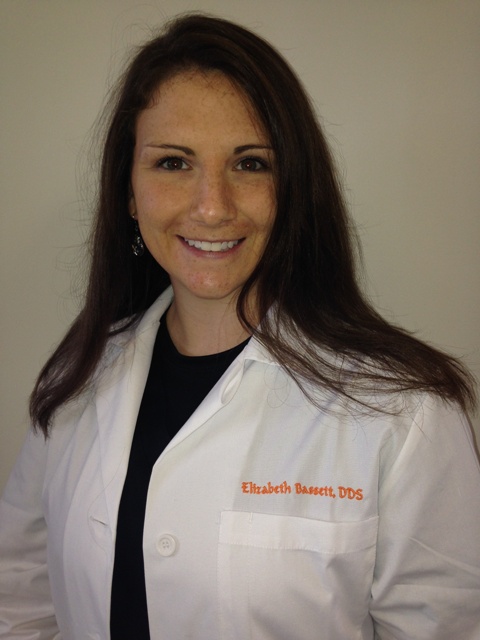 Dr. Elizabeth Bassett Stanford, DDS
Your Hixson Dentist
Dr. Elizabeth "Liz" Bassett Stanford is a Hixson native. She attended McConnell Elementary, School, Loftis Middle School and graduated from Soddy Daisy High School. While at Soddy Daisy High School she was a member of the marching band and she was named Soddy Daisy Junior Miss in 2006. She enjoys working with the community and giving excellent dental care.
Education
Undergraduate (BA) Degree in Business Administration with concentrations in Management and International Business | University of Tennessee at Knoxville
Doctor of Dental Surgery (DDS) Degree | University of Tennessee Health Science Center in Memphis
Continuing Education
Dr. Bassett Stanford is a member of the American Dental Association, Tennessee Dental Association, Chattanooga Area Dental Society, Academy of Cosmetic Dentistry, Academy of American Women Dentists, and the Academy of General Dentistry. She feels that these memberships play a vital role in her ability to stay up-to-date with the latest advances in dentistry, and enjoys participating in continuing education opportunities as a way to offer her patients the best possible care.
Outside the Office
Dr. Bassett Stanford, her husband, Jon Michael and her son JD enjoy cheering on the Tennessee Volunteers and going to games during the fall. Dr. Bassett Stanford is a member of Rivermont Presbyterian Church since her childhood. Jon Michael is a history and math teacher at Cleveland City Schools and grew up in Memphis, TN, where his father and uncle are dentists.


8527 Hixson Pike
Hixson, TN 37343
(423)842-1402