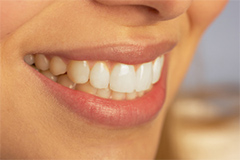 Cosmetic Dentistry
This can be anything done to correct imperfections in the appearance of the mouth. Anyone who is unhappy with their smile can have it changed. The color, alignment, spacing as well as regularity of the teeth are the characteristics that give the overall appearance. Any of these can be repaired to give a stunning look to the mouth.
We offer a wide variety of cosmetic options. Some of these options are:
recontouring of the shape of the teeth
Schedule an appointment to see what your personal best could look like. (281) 479-8668
.