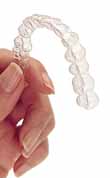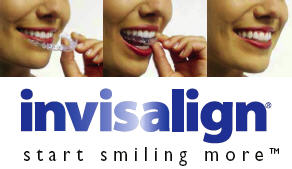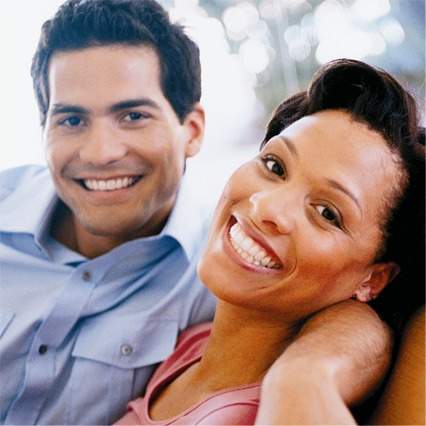 What is Invisalign?
Invisible way to straighten your teeth without braces.

Series of clear, removable, custom-made aligners.

Uses no metal wires or brackets.

Custom-made for comfort.
How does Invisalign work?
Wear each set of Aligners for about 2 weeks.

Remove only to eat, drink, brush, and floss.

Your teeth will move gradually each week.

Visit us every 6 weeks.

Total treatment time averages 6-15 months.

Average number of Aligners is between 18 and 30.
Why Invisalign?
Invisalign can help you get the great smile you've always wanted because it's....

Getting Started
Getting started with treatment couldn't be easier. In fact, you've already taken the first step - you are on your way to straighter teeth and a beautiful smile.

The Technology Behind Invisalign
You may wonder what goes on at Invisalign between the time that Dr. Ross takes impressions of your teeth and when you receive your first set of aligners. State of the art computer technology plays a vital role in the process. In fact, Invisalign's high-volume, customized manufacturing process is the first of its kind in the world. The diagram below shows some of the ways advanced computer technology fits into the Invisalign.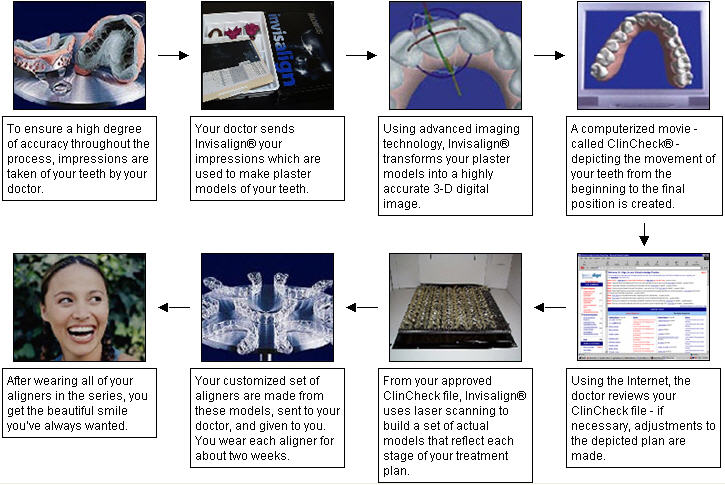 Invisalign Success Stories
Invisalign has helped people all over the country achieve the smiles they've always wanted, without metal braces. But don't take our word for it - below are testimonials from actual Invisalign patients.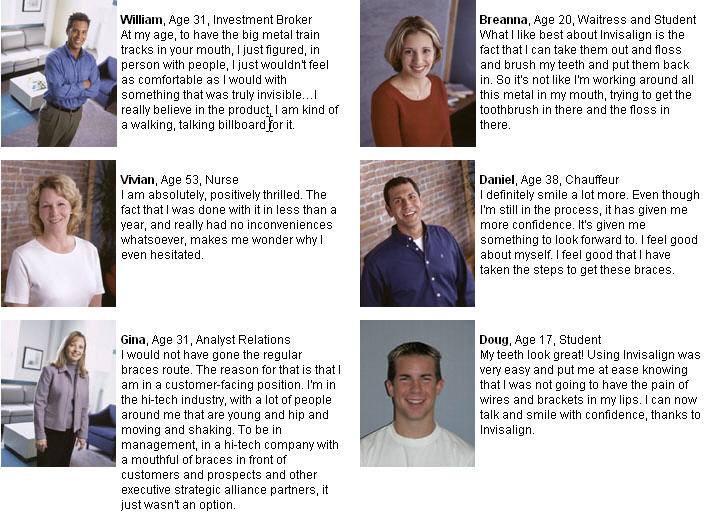 Invisalign is Affordable
Dental Insurance - typically, an insurance policy that covers traditional braces also covers Invisalign to the same extent.
Special financing is available for Invisalign through CareCredit, the nation's leading Patient Payment Plan. CareCredit has a plan to fit almost every budget, including 3, 6, 12, & 18 Month No Interest and 24, 36, & 48 Month Extended Payment Plans with a 11.9% interest rate.
Choose the monthly payment that works for you:

Dr. Ross is a Certified Invisalign Provider. Call today
and schedule an appointment to Start Smiling More.