Practice Limited To Periodontics
Including Dental Implants
Specialty License # 3253
2605 Route 35, Manasquan, NJ 08736
Phone: (732)223-6000
Fax: (732)223-6129

848 W. Bay Ave, Bldg. B, Barnegat, NJ 08005
Phone: (609)698-5200
Fax: (609)698-5290

1. Manasquan Office:
We are located on the southbound side of Route 35 at the first traffic light south of the Rt.35, Rt.34, & Rt.70 intersection (old Brielle Circle) at the intersection with Old Bridge Road. This is one traffic light south of where Routes 34, 35, and 70 intersect, next to the Palace Diner. If travelling from Ocean County, take Rt.70 East to its end at the Rt.34, Rt.35 intersection. Then turn right onto Rt.35 South to the next traffic light. We are on the right hand side at 2605 State Highway 35, Manasquan.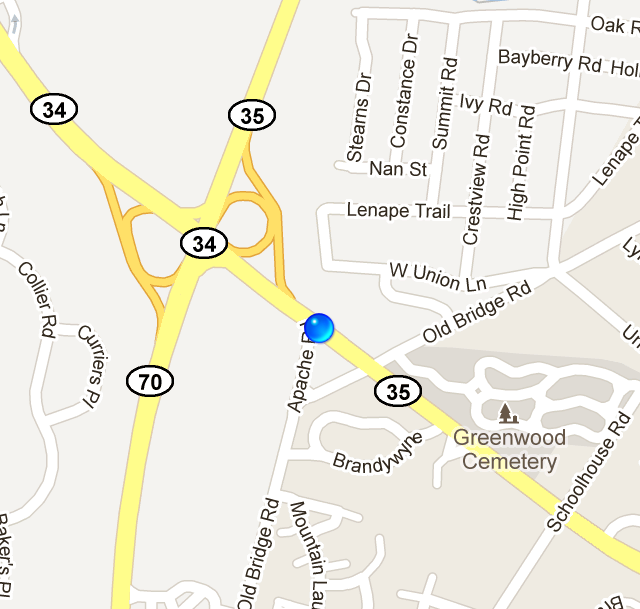 From the Garden State Parkway travel north or south to Exit 67 A, West Bay Avenue eastbound. Take West Bay Avenue eastbound. Go past ACME on the left and continue straight through the light at the intersection with Rite Aid and Walgreens on the right. Just before the next light turn left into the Barnegat Commons office complex, Building B.
From Route 9 travel to the West Bay Avenue intersection and turn west (toward the Parkway). We are on the right side just past the Gunning River Road traffic light in the Barnegat Commons office park, Building B.